Apr 25 2013
4 Comments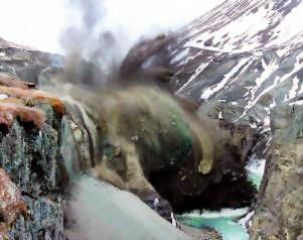 In his much celebrated play, Accidental Death of an Anarchist, Italian absurdist Dario Fo brings forth a tragicomic picture of the scandal and its most typical aftermaths in democratic societies, thus described by the main protagonist, the Maniac:
People can let off steam, get angry, shudder at the thought of it… 'Who do these politicians think they are?' 'Scumbag generals!' […] And they get more and more angry, and then, burp! A little liberatory burp to relieve their social indigestion.
These words came to mind last month when Iceland's media reported upon the current situation of river Lagarfljót in the east of Iceland. "Lagarfljót is dead," some of them even stated, citing the words of author and environmentalist Andri Snær Magnason regarding a revelation of the fact that the river's ecosystem has literally been killed by the the gigantic Kárahnjúkar Dams. The dams were built in Iceland's eastern highlands in the years between 2002 and 2006, solely to provide electricity for aluminium giant and arms producer Alcoa's smelter in the eastern municipality of Reyðarfjörður.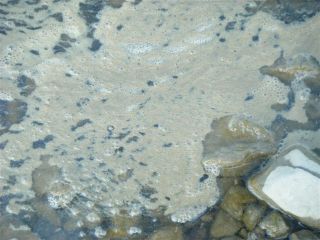 The revelation of Lagarfljót's current situation originates in a report made by Landsvirkjun, Iceland's state owned energy company and owner of the 690 MW Kárahnjúkar power plant, the main conclusions of which were made public last month. Although covered as breaking news and somewhat of a scandal, this particular revelation can hardly be considered as surprising news.
Quite the contrary, environmentalists and scientists have repeatedly pointed out the mega-project's devastating irreversible environmental impacts — in addition to the social and economical ones of course — and have, in fact, done so ever since the plan was brought onto the drawing tables to begin with. Such warnings, however, were systematically silenced by Iceland's authorities and dismissed as "political rather than scientific", propaganda against progress and opposition to "green energy" — only to be proven right time and time again during the last half a decade. Read More