Gudmundur Gunnarsson, leader of the Icelandic Electrician's Union and Björk`s dad, attacks state over reaction to protests and lack of action on workers rights:
Iceland Review
8/03/2005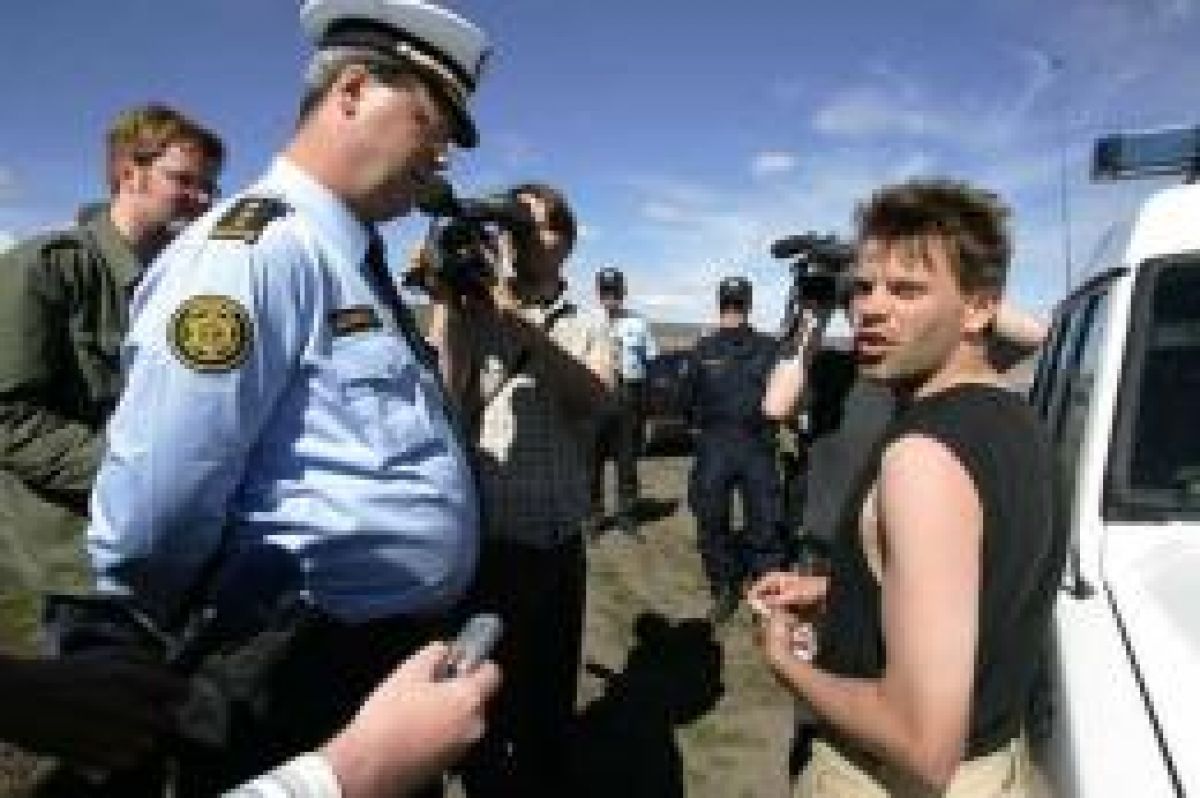 Father of Iceland's most famous citizen criticized the government's lack of initiative when worker's rights are violated at Kárahnjúkar, the controversial hydro-electric development in East Iceland.
Impregilo, the Italian construction group building dams and tunnels at Kárahnúkar, has been allowed to break laws, for months at a time, says pop star Björk Gudmundsdóttir's father, Gudmundur Gunnarsson, leader of the Icelandic Electrician's Union. He believes that neither the police nor the government act when worker's rights are violated but resources are always on hand during protests against the government-backed hydro-electric dam.
Gudmundur says that employees at the Kárahnúkar power plant have at times operated equipment without valid licenses, including driving without drivers licenses. Employees have been put in life threatening situations and violated in various ways. Impreglio has gotten away with repeatedly breaking the law which the government has chosen to ignore.
Ómar R. Valdimarsson, spokesperson for Impregilo, answered this criticism saying that all Impregilo employees work within the Icelandic law.
In the fall of 2002, Björk's mother, Hildur Rúna Hauksdóttir, protested the building of the hydro-electric plant at Kárahnúkar by going on a hunger strike. The BBC reported that she stopped eating for over three weeks and survived on "on a homeopathic tonic and tea made from hand-picked Icelandic herbs such as thyme, jarrow and angelica." According to the BBC the Kárahnúkar area, "home to reindeer, rare geese and plants, as well as glacial rivers, snow-covered volcanoes and deep, basalt canyons" was where Björk's video for her 1997 single, Joga was filmed.
http://www.icelandreview.com/icelandreview/daily_news/?cat_id=28304&ew_0_a_id=147579