Sep 24 2013
3 Comments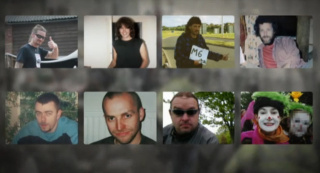 Chris Jones, Statewatch
British police officers undercover in protest movements have been shown to have regularly operated outside the UK. Activists, lawyers and MPs have all called for an independent public inquiry in order to reveal the full extent of the practice.
Two-and-a-half years after the unmasking of Mark Kennedy and other police spies in protest movements, new information has emerged that reveals the extent to which police forces across Europe colluded in their deployment. Accusations have been made that police infiltrators were at the forefront of planning protests, acting as agent provocateurs. European law enforcement agencies coordinated these activities in secretive, unaccountable transnational working groups. Police officers formed long-term, intimate relationships with activists, had children with them, and became part of their extended families. The identities of dead children were stolen to create cover "legends."
Rather than provide answers, this information has given rise to more questions:
• On what grounds was infiltration authorised?

• Did national police forces have knowledge of foreign undercover officers operating on their territory and, if so, did they benefit from information obtained by those officers?

• Is forming relationships with "targets" – including having children with them – official state policy?

• To what extent are undercover deployments demonstrative of coordinated European police operations?

• How many – if any – of the groups infiltrated by undercover agents can be said to warrant such levels of intrusion, and how is this assessed?
Legal challenges and political inquiries have been made – and are ongoing – in an attempt to find answers to some of these questions. Official reviews have been carried out in a number of countries, but those that have been made public – for example in Iceland and the UK – have been condemned as lacklustre and shallow by political activists, journalists and elected representatives. [1] The majority of these reviews have been kept secret, providing no answers to those affected by the actions of undercover officers, while those who authorised and took part in the operations have yet to be called to account. While officials may have occasionally wrung their hands and expressed concern, no heads have rolled – yet. [2]
Repeated calls have been made in the UK for an independent public inquiry into the use of police spies to infiltrate movements, including by a former Director of Public Prosecutions, Ken Macdonald, which have so far been resisted. [3] This article illustrates significant collusion amongst European police forces and arguably only a Europe-wide inquiry, for example by the European Parliament, can go some way towards establishing the extent to which authorities across the continent have undermined civil liberties and human rights. Read More