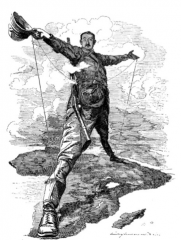 Saving Iceland
associates Samarendra Das and Miriam Rose of Foil Vedanta have recently authored a report exposing Vedanta's dirty dealings in Zambia. The report has already caused a stir and
the Mineworkers Union of Zambia have launched an investigation into the report's findings.
Daily Nation, a leading independent Zambian daily newspaper, reports: Copper gate scandal deepens
The report by Das and Rose can be downloaded here: Copper Colonialism – Vedanta KCM and the copper loot of Zambia report or you can read the full report (35 page) online below.

21st January 2014. 
In December Foil Vedanta activists made a trip to Zambia to investigate the operations of Vedanta subsidiary Konkola Copper Mines (KCM), Zambia's biggest copper miner, and to make links with grassroots movements, academics, journalists and those in the political system who may be questioning the unjust terms of copper mining in their country.
We were shocked to discover the environmental and social devastation wrought by Vedanta's operations, and the lack of information held by policy makers and regulators in Zambia on this multinational as well as on wider issues with copper market manipulations, material flows and the real interests controlling their country. This report is a comprehensive account of the origins of, and interests behind the rapid loot of Zambia's copper resources which is currently taking place. Read More