Nov 21 2015
4 Comments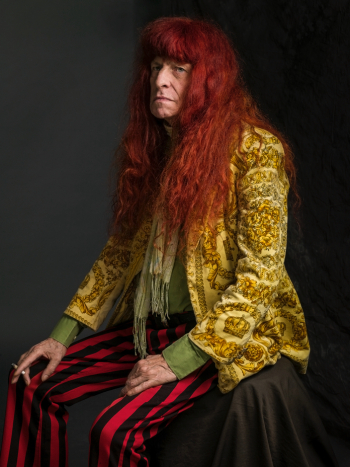 Armand, the famous Dutch protest singer and a great friend and supporter of Saving Iceland, died on 19 November at 69 years.
Saving Iceland remember him with great affection and gratitude for his friendship and his love of Icelandic nature.
Armand, whose name was George Herman van Loenhout, only spent two days in hospital with pneumonia before he died. Since childhood he had suffered from asthma and was not expected to live beyond 20. Hence Armand called "every day a bonus." "I've already had 49 additional years, so I can not complain," he said earlier this year.
During a career lasting fifty years Armand wrote and recorded at least eleven solo studio albums and dozens of singles. One of his greatest hits was "Ben ik te min" (Am I not worthy?) which stayed for 14 weeks in the Dutch Top 40 in 1967. Armand was writing and performing to the very last. Some recent collaborations were with young Hip-Hop artists Nina feat Ali B & Brownie Dutch, and recordings and performances with Dutch band De Kik.
Armand traveled extensively around Iceland and wrote several songs in support of the fight against the corporate energy projects and heavy industry endangering the Icelandic environment. For us here in Saving Iceland it was a real privilege to witness the professional way in which he approached the writing of his lyrics and his genuine concern for accuracy and proper research of the Icelandic situation. Not to mention his warmth and humour, and irreverence for authority.
Although it is with great sadness that we salute our dear friend Armand, we can proudly testify that he lived a life full of song and colour, and that he was an inspiration to generations.