Aug 07 2017
6 Comments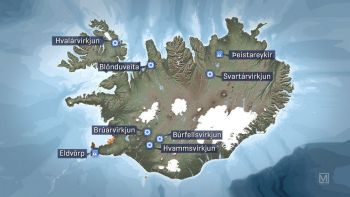 Michael Chapman
When it comes to loving where you're from, Iceland has a fantastic international reputation for its widespread use of renewable energy, its untouched landscapes and its sustainable environmental policies. But just how true is Iceland's positive attitude to the environment?
How are phenomena such as climate change, heavy industry and tourism affecting the landscape, the wildlands, the glaciers and the seasons of the country? Most importantly, how are the Icelandic people responding to these threats, if at all?
There can be no denying, nor any hope of denying, Iceland's staggering aesthetic beauty. Icelanders themselves are quick to point out their spiritual connection to the land, understandably proud and protective of their country's many highlights; its geological marvels, breathtaking panoramas and stunning natural scenery.
With rolling black sand beaches, mist-wreathed mountainscapes, cerulean glacier tongues and bubbling hot springs, Mother Nature has candidly outshone herself decorating this small, Atlantic island. Read More