Saving Iceland
Ruins of three houses from the 10th and 11th centuries have been discovered at the archaeological excavation site at Háls by Kárahnjúkar. Three houses are underneath a layer of ash from the Hekla eruption of 1104.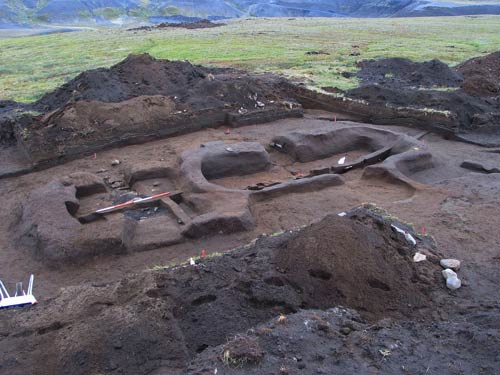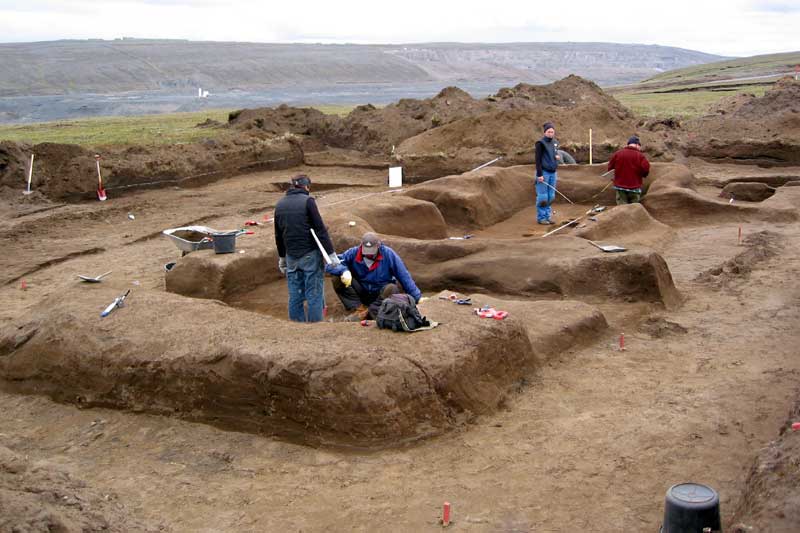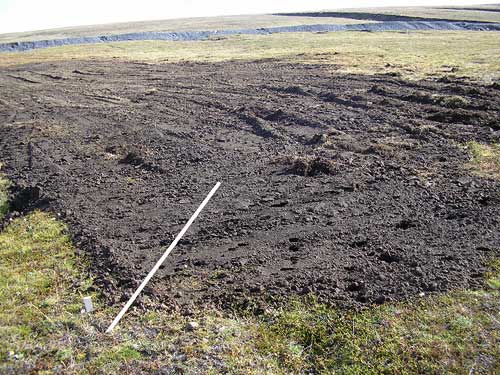 Archaeologist Gardar Gudmundsson finds it is interesting that the houses are situated at over 600 meters above sea level which is unusual for Iceland. One possible explanation for the location is that the houses were temporary summer dwellings used when tending to sheep at nearby pastures. The other possibility is that it was intended as a permanent dwelling says Gardar.
A large glass pearl, thought to originate in the middle-east, was found in garbage by the house.
Archaeologists argue that that the houses are from around 950 AD and that this is one of the most important finds in the history of Icelandic archaeology as it confirms that the famous medieval Saga of Hrafnkell Frey's Godi is topographically correct. If so, this is the site of Reykjasel, mentioned in Hrafnkell's Saga. So far literary historians have assumed that the Icelandic sagas are pure fiction. This find shows this assumption to be fundamentally wrong and thus revolutionizes our understanding of the Icelandic sagas.
The area where the ruins were found is within the projected basin of the Hálslón reservoir and will be submerged if Landsvirkjun and ALCOA are not stopped.
Landsvirkjun were made to finance the archaeological dig but after only two weeks ordered that the site be covered completely by bulldozers so that the curiosity of the public and scientific community would not be unnecessarily aroused. Such interest would clearly give rise to further demands that the dam project be stopped and this highly important site be given the protection it deserves.
Landsvirkjun has recently informed an Icelandic contractor that they are perfectly at liberty to "destroy anything that is within the proposed Hálslón basin." And they did not just mean the archaeological site.
Shame on you, vandals!