Iceland Review
06/10/2005
Supreme Court invalidates environmental assessment of Alcoa smelter.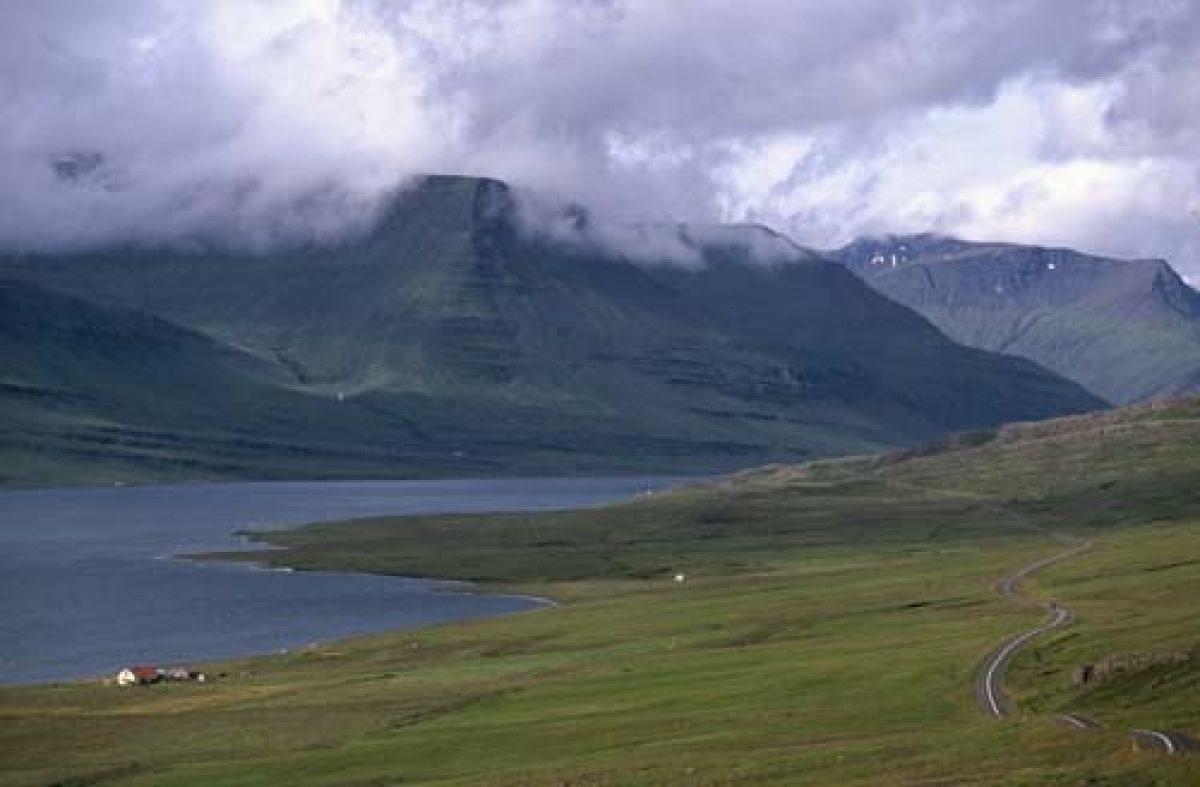 Site of the illegal smelter
Yesterday the Supreme Court of Iceland invalidated the decision of the Minister of the Environment to waive the requirement for Alcoa to undergo an environmental assessment before obtaining a license to operate the smelter currently under construction at Reyðarfjörður on the East Coast.
The plaintiff was the former Minister of Industry and Trade and former Member of Parliament Hjörleifur Guttormsson; defendants were Alcoa and the Republic of Iceland.
The minister had justified waiving the environmental assessment for Alcoa's 322 thousand tonne smelter because a prior environmental assessment of a smelter proposed by Norsk Hydro for a 520 thousand tonne smelter at the same site had already been approved. Because the Alcoa facility differs materially from Norsk Hydro's, both in exterior design and in smelter technology, the Supreme Court found that the Alcoa smelter, currently under construction, had to undergo a new and separate assessment. According the the court, law 106/2000 concerning environmental assessments was violated when the operating license was issued.
The Supreme Court, however, upheld on technical grounds the decision of the minister to dismiss the complaint filed by the plaintiff to the minister against the decision of the Environmental Agency of Iceland to issue an operating license to Alcoa without subjecting the Alcoa facility to a new environmental assessment. The court reasoned that the plaintiff was not qualified to file such a complaint under Icelandic law.
In an interview with Morgunblaðið the plaintiff, Hjörleifur Guttormsson, said, "the court's verdict invalidates the legal basis of the smelter…the basis on which the license was issued is gone." Hjörleifur added that Alcoa could also be forced to change some of its planned pollution controls in order to pass an environmental assessment.
The current Minister of the Environment, Sigríður Anna Þórðardóttir, said that construction of the smelter would continue since the court had not invalidated the operating license. In a formal statement, the Ministry of the Environment said that the verdict concerned "certain formal requirements which were not fulfilled."
The CEO of Alcoa Iceland, Tómas Már Sigurðsson said to Morgunblaðið, "This changes nothing. The construction will continue. We will conduct an environmental assessment and have started that work already."
The objective of law 106/2000 is "to ensure that an environmental assessment is conducted before a license is issued for any project which can have material impact on the environment because of its location, nature, operations or scope."
In spite of having been issued illegally, the Alcoa operating license stands.
See also: 'Alcoa and the Icelandic government taken to court'