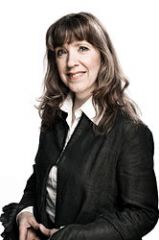 An official inquiry has been called for by the Left-green Party into the conduct of the Icelandic authorities and police during the protests in the summer and autumn of 2005.
In the summer and autumn of 2005 the Icelandic authorities performed numerous illegal arrests, violated the rights of people in custody, entered illegally the dwellings of protestors, violated severely the peace and right of privacy of individuals with thuggish surveillance, threats and intimidating behaviour.
The Directorate of Immigration finally ruled that it had no right to deport any of the foreign people who demonstrated summer 2005 against the heavy industry policy of the Icelandic government.
The threats of deportations were in fact nothing but illegal persecution of people who were exercising their democratic rights to protest against the crimes of a highly autocratic and corrupt government. This is exactly what was pointed out in the article 'Surprise, surprise!' as early as September 2005.
No actual deportations of anti-dam protestors took place. Had they taken place they would have been illegal!
People who were on the Icelandic Directorate of Immigration list for possible deportation are all perfectly free to travel back to Iceland.