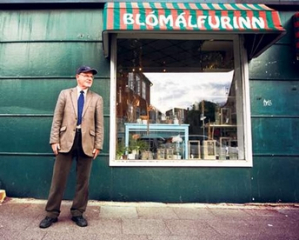 One of Iceland's best-known television and entertainment personalities, Ómar Ragnarsson, called a press conference yesterday to formally announce his opposition to the Kárahnjúkavirkjun dam project in east Iceland.
He also announced that he will be publishing an eight-page supplement to be distributed with Morgunbladid on Sunday, addressing with the dam project and environmental issues in general. This is reported in all the main media.
Ragnarsson is one of the main reporters on environmental issues for the Icelandic National Broadcasting Service (RÚV). Though he has continuously been one of the most vocal opponents of the project and has spent vast amounts of his own finances in his crusade against it, he also announced yesterday that he would no longer be reporting on issues to do with the environment for RÚV.
In the supplement to be published on Sunday, Ragnarsson writes about efforts by unspecified parties to prevent the publication of various information to do with the project and to stifle discussion. He also states that he has found it exceedingly difficult to find experts and specialists to publicly discuss the Kárahnjúkavirkjun project as they claimed they would be "suffocated" financially and professionally if they did not "behave".
Iceland Review