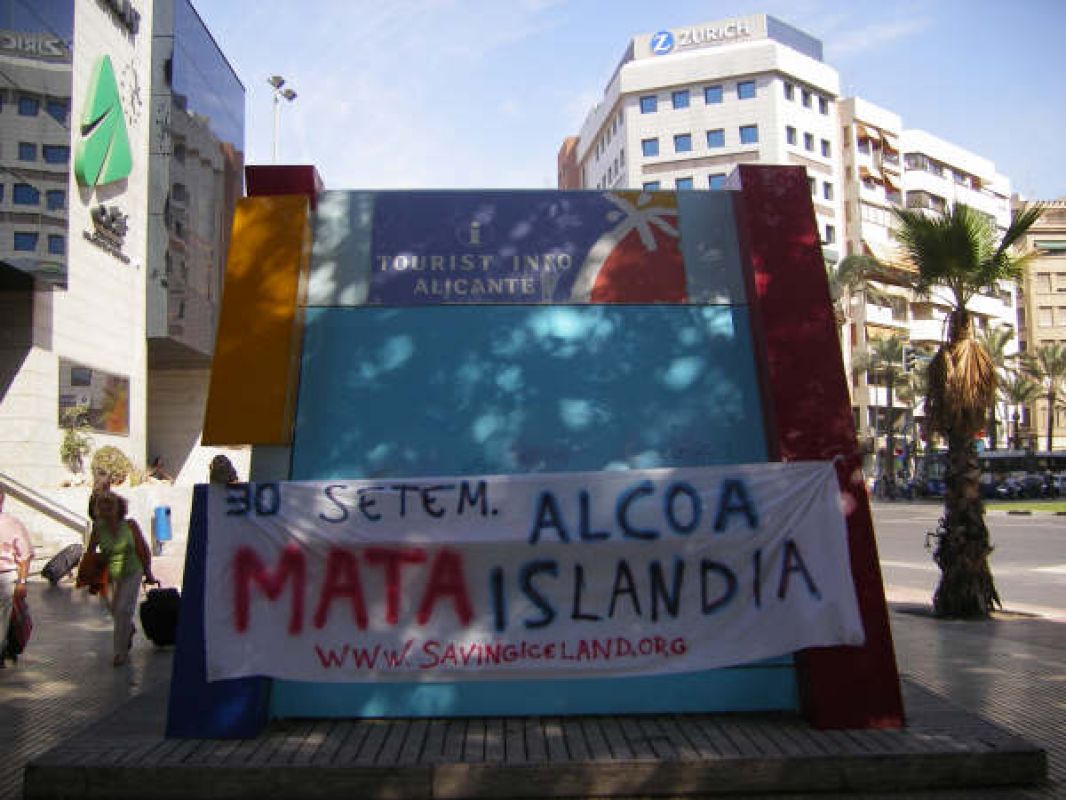 In Alicante, Spain, where Alcoa owns an aluminium factory, signs denouncing Alcoa's presence in Iceland have appeared.  Graffiti and banners on the walls of Alcoa's factory and all over Alicante have been appearing. All over the world people have risen up against the heavy industrial violence against the Icelandic wildernesses.
On the 30th of September there was a public action with people concentrating at the doors of the factory and a hand out of information in the center of Alicante.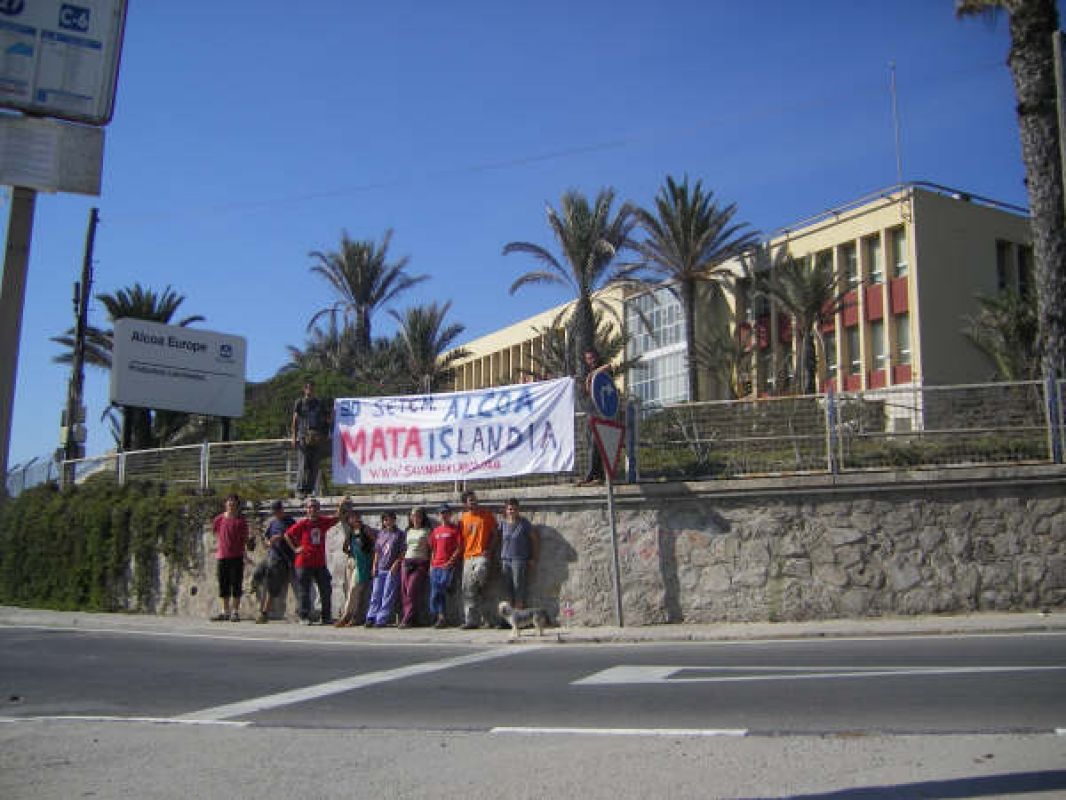 La sensibilización con la problemática que sufre Islandia va en aumento en
distintas partes del estado Español. Denuncias contra Bechtel y Alcoa se
hacen ver, sobre todo en Alicante, donde Alcoa tiene una planta de
aluminio. Graffitis y pancartas han aparecido en la fábrica y por toda la
ciudad. La última acción pública ha sido el día 30 de Septiembre, como
respuesta al reciente llenado del pantano de Kárahnjúkar Se convocó una
concentración a las puertas de la fábrica para después ir al centro de la
ciudad y colgar una pancarta mientras se repartía información.
Además de estas acciones todavía se necesita mucho apoyo en el estado
Español. Crear debate, difundir la informacióny formar grupos de apoyo,
son tareas esenciales para romper el silencio sobre este ecocidio así como
muestras valiosísimas de solidaridad para l@s compañer@s que participan
en la lucha tanto en Islandia como en otras partes del mundo. Si quieres
ponerte en contacto con algún/a compañer@ del estado Español que haya
estado en Islandia para organizar una charla en tu pueblo o ciudad
contacta en el correo electrónico: alcoapurtu@riseup.net