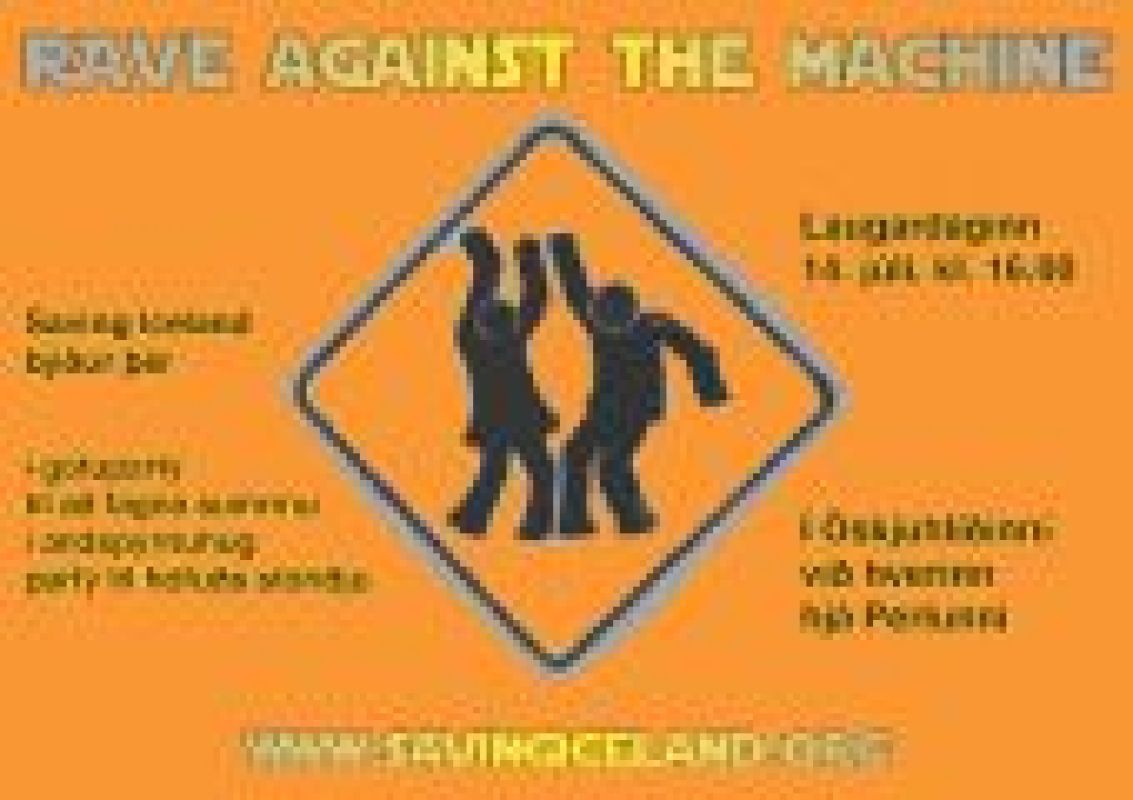 PARTY AGAINST HEAVY INDUSTRY
Saving Iceland invites you to a street party, saturday 16.00 hrs at the hot spring by Perlan, Oskjuhlid, Reykjavik. DJ EYVI, DJ KIDDI GHOZT and DJ ARNAR [HUGARÁSTAND].
---
Saving Iceland Streetparty Against Heavy Industry July 14th
REYKJAVIK – The international direct action network Saving Iceland will organize a street party in opposition to heavy industry and large dams in Iceland and around the globe. A number of well-known Icelandic DJ's will attend, including DJ Eyvi, DJ Kiddy Ghozt and DJ Arnar (Hugarástand).
The 'Rave against the Machine' will take place on Saturday July 14th and starts at 16.00h at the hot spring by Perlan, Oskjuhlid.
"It builds on a tradition of 'reclaiming the streets' in Europe. Ultimately it is in the streets that power must be dissolved: for the streets where daily life is endured, suffered and eroded, and where power is confronted and fought, must be turned into the domain where daily life is enjoyed, created and nourished," says Saving Iceland's Sigurður Harðarson.
Saving Iceland is an international campaign to defend the Icelandic Wilderness, the largest remaining wild area of Europe, from heavy industry. Different transnational companies, particularly the aluminium industry, and the Icelandic government have begun to implement an immense program that will, if executed, transform the country from an outstanding area of natural beauty into another heavily industrialised and polluted nation.
This street party is part of Saving Iceland's 'summer of dissent', which includes the direct action camp currently located at Bringur, Mosfellsheiði, north of Reykjavik. Last weekend, Saving Iceland hosted an international conference 'Global consequences of heavy industry and large dams', with speakers from five different continents. Some of the speakers from the global south will also take part in the street party.
---