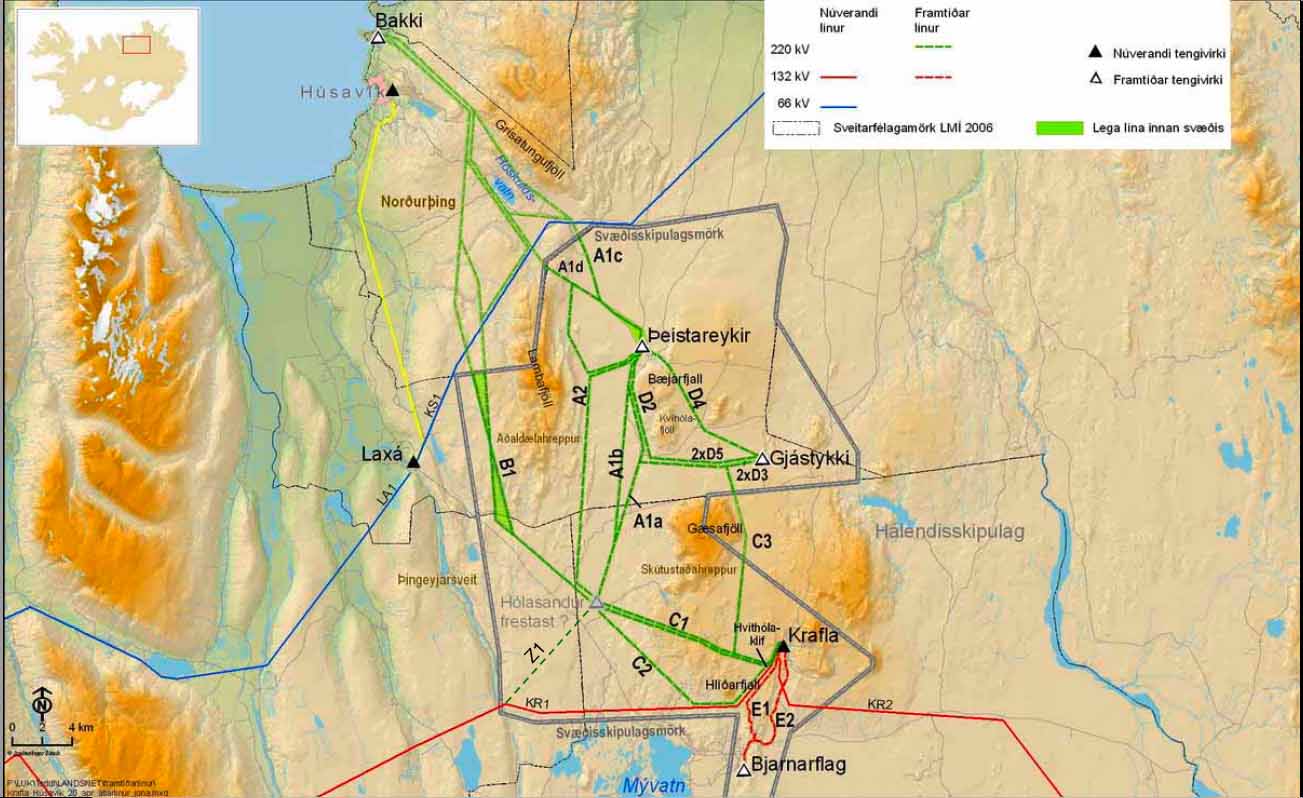 Just some of the important issues that are missing from the IR report below are for example the large scale destruction of all the geothermal areas in the northeast and the incredible net of electric pylons that the project entails. It should also be noted that once the smelters are built demands for enlargements always surface. The smelter capacity usually aimed for by aluminium companies is around 500.000 tonns. Once ALCOA have exhausted the geothermal energy of the northeast they will be going for the remaining glacial rivers of all of the north of Iceland. For more information see: A letter to ALCOA from Dr. Ragnhildur Sigurdardóttir and Gudmundur Páll Ólafsson

Sjá einnig:'Goðsögnin um álver við Húsavík I-II' eftir Ragnhildi Sigurðardóttur
Iceland Review
08/31/2007
Enough geothermal energy to power smelter near Húsavík
The fourth hole drilled in the geothermal area Theistareykir in northeast Iceland indicates that there is enough geothermal energy in the region to power a potential aluminum smelter near Húsavík.
According to Tryggvi Finnsson, head of Atthing, a regional development agency for Thingeyjarsýsla county, the fourth hole is the most powerful hole drilled to date. Preparations for drilling the fifth have begun, Morgunbladid reports.
Finnsson said two-thirds of the energy required for the first phase of operating a 125,000-ton aluminum factory in Bakki, near Húsavík, has now been secured. Iceland's government will make a final decision next summer on whether the smelter will be constructed or not.
"Everything has gone according to plan; nothing indicates that this isn't a desirable option," said Bergur Elías Ágústsson, head of Nordurthing municipality. Ágústsson said an environmental estimation of the smelter project is about to begin.
Nordurthing municipality and the Ministry of Industry have signed a declaration with aluminum company Alcoa, agreeing to construction a 250,000-ton smelter in the region if enough energy is found to power the smelter.
It was first believed that the geothermal area at Theistareykir only covered 19 square kilometers, but the latest research indicates that it covers about 50 square kilometers. Drillings have shown that there is enough geothermal energy in the area to produce at least 150 megawatts.
The drilling expedition this year costs about ISK 1,500 million (USD 23.6 million, EUR 17.3 million).