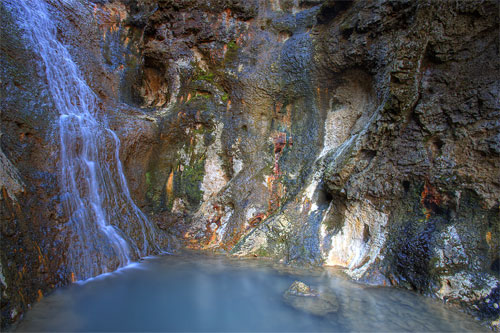 Saving Iceland
8 November 2007
A new national record in criticizing a power plant has been set.
Following negative reports from environmental engineers, objections to the Bitru and Hverahlíð geothermal power plant expansion have grown to over 678. Residents, scientists and town authorities are concerned with how close the power plant is planned to be to the town of Hveragerði. They are also afraid that it will harm future tourism, and obstruct land for outdoor activities.
Also, there have been complaints about the sulphur dioxide pollution, and sound pollution of the Hellisheiði geothermal plant. Since the Hellisheidi plant was commissioned metal objects around the capital have been turning black because of the sulphur pollution. Scientists have calculated that if the additional geothermal power plants in the Hengill region will be completed the resulting pollution will amount to that of a large aluminium smelter.
Þóroddur Friðriks Þóroddsson, with the environmental field of Skipulagsstofnun (National Planning Authority), claims that the institution has never received so many comments because of an advertised construction, Karahnjúkar included.
Bitru power plant is scheduled to produce 135 megawatts, and Hverahlíð powerplant will produce 90 megawatts. It is scheduled to be completed by 2015.
Reykjavik Energy has already started destroying the Hengill mountain region by building Hellisheiðarvirkjun to draw energy for the enlarged Century Aluminum smelter in Hvalfjordur, and future aluminium factories in the south-west, such as in Þórlakshofn, Straumsvik or Keilisnes(Rio-Tinto/ALCAN) and a new Century smelter in Helguvik.
Saving Iceland activists blockaded the construction of Hellisheiðarvirkjun, Century´s Hvalfjordur smelter and caused a little bit of chaos at Straumsvik during the 2007 summer camp. People involved with Saving Iceland have every intention to hold more actions in these places, and they encourage others to take direct action too. We do not forget how beautiful Hengill's hot pool sprinkled skiing mountains were. See this for a hint of what is being destroyed.
People have until midnight on Friday the 9th of November to object to the expansion. The second meeting on the construction was held with Reykjavik Energy yesterday.
See also:
Aluminium Tyrants (The Ecologist)
Saving Iceland Invades Reykjavik Energy – Century's War Crimes Revealed
Reykjavík Energy Reek with Corruption