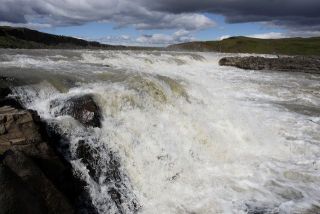 Last Tuesday, Verne Holdings, a joint venture by General Catalyst and Novator, signed a 20 billion Icelandic krónur (306 millions USD) agreement with Landsvirkjun, the National Energy Company, Farice and Keflavík Airport Development Corporation on establishing a data center by Keflavík International Airport.
According to the contract Landsvirkjun will be providing electricity for the data center, around 25 MW per year and the energy is supposed to come from Landsvirkjun´s three planned dams in Þjórsá river. These 25 MW are less then 10 percent of what Landsvirkjun plans to create with the Þjórsá dams.
Three days before the parliament elections in May 2007, three ministers gave Landsvirkjun the water rights of 93% of Þjórsá behind closed doors. This act was later that year said to be completely illegal by the state accountant, so one of the ministers spoke out and announced his own lack of ethics.
The farmers from Þjórsá are putting up a fierce fight against the dams but it seems like Landsvirkjun is on a full blast course towards their production of "green" energy as they talk about in a press release about the new contract.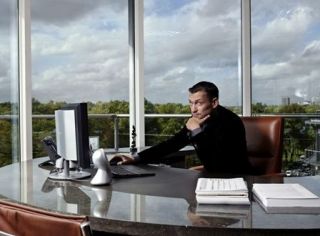 Björgúlfur Thor Björgólfsson, the owner of Novator says "it is indisputable that CO2 emissions are causing negative changes to the earth's entire ecosystem. Growing concerns about global warming, energy shortage and rising prices of electricity make Iceland's green energy an attractive option for foreign companies in need of data centers."
The press release states that Landsvirkjun´s hydro-energy is CO2 free but of course there is nothing about methane, a greenhouse gas 21 times stronger than CO2, that reservoirs create. These emissions are not recognized by the Kyoto protocol.
When a reservoir fills, the original vegetation starts to rot. The resulting methane gas escapes when the water streams through the turbines under pressure. As reservoirs' water levels seasonally rise and fall, vegetation continues to grow and rot on fertile silty soil and on the reservoir surface, leading to continued emissions throughout the dams lifetime.
Recent studies suggest that glacial silt is one of the major nutrition sources for plankton, which absorbs large quantities of CO2 from the atmosphere.
This myth about "green" hydro-energy has gone way too far.
—
Here is an interesting text about this myth and for Icelandic speaking people: Here is an article by Guðmundur Páll Ólafsson on the environmental impact of the Þjórsá dams.
More photographs from River Thjorsa can be viewed on Threatened Areas