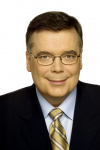 Due to Iceland's current difficult economic situation (read our recent report
Iceland Overheats
) and
the rapidly increasing aluminium prices.
Prime Minister Geir H. Haarde (Independence Party, Sjálfstæðisflokkurinn), who is doing his best to negotiate new emission rights with the UN, and the Icelandic authorities are now more likely than ever before to approve new aluminium smelters.
Apparently the Social Democratic Alliance, who are part of the current coalition government with the Independence Party, drank too much of the Greek Lethe River. Those who drink from it experience complete forgetfulness, exhibiting concealment
("Lethe" stands for the opposite of "truth", "a-lethe-ia", "un-forgetfulness").
Fagra Ísland
Before the general election in May 2007 the Social Democrats explicitly stated that all heavy industry projects in Iceland should be put on hold for up to five years until their impact on Iceland's environment had been thoroughly assessed. Their policy also stated that, within Icelandic provision on greenhouse gas emissions, there would only be room for one small aluminium smelter in addition to the others. This is their so called "Fagra Ísland" policy ("Fair Iceland").
Breach of Faith
And yet, some Ministers from the Social Democrats, including Minister of Transport Kristján Möller, have declared their support for planned aluminium smelters in Helguvík on Reykjanes peninsula in southwest Iceland and in Bakki near Húsavík in northeast Iceland. Minister of Commerce Björgvin G. Sigurdsson also expressed her support when on June 6 he broke ground for the aluminium smelter in Helguvík. Then, on June 26 Minister of Industry Össur Skarphédinsson and assistant director of US aluminium company Alcoa even signed a new declaration of intent on the planned aluminum smelter at Húsavík. Due to Skarphédinsson's assistant the signing only concerned an update of the declaration of intent from May 2006 when an annual 250,000-ton aluminum production and an annual 400-megawatt energy usage was agreed upon. However, Alcoa has not completed the projects listed in this last declaration of intent and have only begun an environmental impact assessment. As a result it was reasoned that the declaration of intent had to be extended.
An attempt to order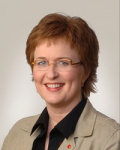 On July 8 Minister of Environment Thórunn Sveinbjarnardóttir called upon her fellow party members in the Social Democrats to discuss their declarations of support for aluminium smelters which are not compatible with the above mentioned party's policy on climate issues. It turned out that only a minority of attendees supported the party's policy of putting smelter projects on hold. Those who supported the party's policy "Fagra Ísland" were angered with the above mentioned Ministers behaviour, claiming that they were harming the party's image.
Anarchy
Nevertheless the circus of events has not yet ended. Although Minister of Industry Össur Skarphédinsson, who signed the new declaration with Alcoa, commented that the Icelandic government has no control over the development or expansion of aluminium smelters in Iceland and Sveinbjarnardóttir refused to give a GHG emission permission last year to Century we may not think that they are at odds with each other when it comes to environment and nature protection issues. On July 11 chairman of the Social Democrats and Foreign Minister Ingibjörg Sólrún Gísladóttir dismissed claims that her fellow party members are in disagreement of the party's policy "Fagra Ísland" on environment issues, stating, "It can sometimes be difficult to stay on top of environment protection discussions in Iceland when they only revolve around whether or not to construct aluminum smelters. It is much more a question on where to construct power plants and where not to construct them."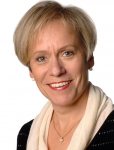 She believes that all of the Social Democrats agree that it is important to harness both geothermal energy and hydro energy in order to benefit the public. The Minister also dismissed claims that the "Fair Iceland" policy is unclear and that some members of the Social Democrats may have therefore misunderstood it. Gísladóttir explained that the policy included four main points: strengthening the position of nature protection, preserving specific unique areas, establishing a long-term plan on reducing greenhouse gas emissions and increasing the influence of the public…
Source: Iceland Review