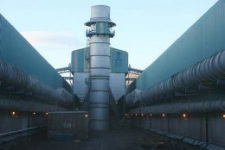 According to the workers union of Akranes it is standard procedure that Century Aluminum – Norðurál and Elkem-Icelandic Alloys at Hvalfjordur push injured workers to come back to work as soon as possible. They do it quite roughly, even though the workers have medical papers proving that they are not able to work at all,
MBL.is reports
.
The union states that injured workers are often offered lighter jobs on site so that the company can avoid filing their accident as serious, as a "unable-to-work accident."
The union leader of Akranes finds this quite intolerable and has made serious complaints about this both at Norðurál and at Elkem Iceland.
The unions website takes an example of a young woman working for Norðurál who, a few days ago, was hit by a lifter (sort of mini tractor) and was moved to the Akranes hospital. There her injures were less serious than they seemed in begin. "As she told her foreman that she was unable to come back to work because of the injuries and a shock he was quite angry and said that she couldn´t do that because it meant that the accident would be filed as a "unable-to-work accident." This sort of behaviour is quite intoreble and the union can not and will not accept it," the website says.
Another incident is mentioned where a worker for Elkem Iceland fell down some stairs and broke his arm. According to the union the company asked him to come back to work and do some lighter work even tough his medical paper deemed him unable to work at all.
It is stated that those incidents are not the only incidents of workers of those companies being asked to return to work after accidents at work.