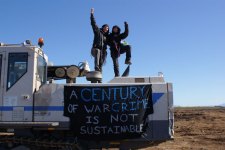 Century Aluminum announced in a statement it is reconsidering the planned smelter in Helguvík. It said it has stopped making any new capital commitments due to the global financial crisis.
"In the current environment, we have ceased making any new capital commitments and are reducing project spending. We believe the potential exists for a prudent way forward over time, but will soberly evaluate the feasibility of all elements of the project during the near term," (1) said Logan Kruger, Century's CEO.
While Century Aluminum's revenue for the third quarter of 2008 rose due to an increase in aluminium shipments (2), prospects were deemed less rosy. Merrill Lynch downgraded Century Aluminum's investment rating to 'underperform'. It said aluminium pricing is weak, inventories of the metal are high and there are little catalysts to drive the price up.
"Some might think this is bad news for Iceland and that a new smelter could help with the economic crisis. But when we looked at what happened with Alcoa Fjardaal and Karahnjukar, a cancellation of Helguvik may be a blessing in disguise," says Saving Iceland's Jaap Krater. Read More