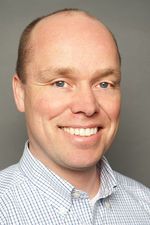 Aluminium giant Alcoa continues to look into the financial prospects of building an aluminium smelter at Bakki outside of Húsavík though the Icelandic government has refused to extend their Statement of Will on the subject.
Tómas Már Sigurðsson, president of Alcoa in Iceland, says the project continues in cooperation with the energy companies and the local council of Norðurþing. They are now working on getting the Environmental Impact Assessment (EIA) done, which was ordered by the ministry of environment last summer. A suggestion for the assessment was given to the Office of the Icelandic National Planning Agency at the end of September this year. Tómas Már is hoping for the results of the assessment in the spring of 2010.
According to Tómas, Alcoa has already spent over 1 billion ISKR on the Bakki project, though the total cost will be considerably higher as Alcoa engineers have been working closely with Icelandic scientists on developing the technology to run an aluminium smelter on geo-thermal energy.
He doesn't want to comment on the political situation, but VG, the Left Green party of the Coalation government, have often stated that if there was to be an industrial build-up at Bakki it should aim for other projects than an aluminium smelter.
The aluminium smelter Alcoa has proposed to build at Bakki is supposed to have a production capacity of 346.000 tons pr. year, which means it will have energy requirements of approximately 630MW. All the geothermal areas in the north and north-east can just barely cover that requirement, according to a recent assessment published in Mannvit 2009, and only so if no consideration is taken for ecology and nature preservation.