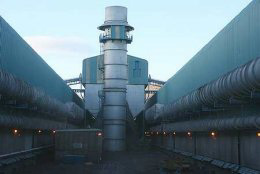 Throughout the years, Saving Iceland has been pointing out that the common household on Iceland would end up paying the bill for the aluminium factories. The secrecy that shrouds the contracts between Landsvirkjun (the National Energy Company) and the aluminium companies shouts corruption and even more voices have been questioning the deals publicly and pressing on for those numbers to be revealed.
On the 9th of March, RUV (Icelandic National Broadcast Association) revealed a strictly confidential report the news channel has in their hands. The report, which was made for Norðurál (Century Aluminum) and foreign banks by the consulation office Hatch, shows the different costs of the industry, including the energy price.
That price of the KWh is bound to the price of each ton of aluminium, a 0.00000001% of the selling price. That means that while the price of aluminum was 1400$ a ton, Norðurál was paying 1,4 cents per KWh, making it the cheapest in Europe and leaving Landsvirkjun's profit from the energy they sell to them dependant on the unstable aluminum price.
This price also means that Norðurál is paying a fourth of what aluminum companies in Europe are paying for their energy and on top of that, only a meager fifth of what the local population has to pay for their private energy usage.
Since the news came out, Landsvirkjun has announced they will be revealing their prices to the aluminium industry during the middle of next month.
Previously, Alain Belda, presdient of Alcoa, had revealed their energy bill in Iceland in a speech he held in Brazil. From figures he cited there people could calculate that it was the lowest energy price for an aluminium company anywhere in the world.
Keep checking this site for updates on these news.