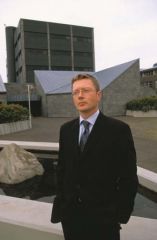 Prepared for the Iceland Nature Conservation Association
Thorsteinn Siglaugsson MBA
Reykjavik 2002
Extract
Introduction
Landsvirkjun, the state-owned electric power company in Iceland has for some time been planning a large hydropower plant in the area north of Vatnajokull, Europe´s largest glacier in the east of Iceland. The facility would be built to produce electricity for a 390,000 ton aluminium smelter in Reydarfjördur on the east coast of Iceland.
Until recently a consortioum of Icelandic banks, pension funds and the Norwegian company Norsk Hydro planned to build and run the Reydarfjordur smelter, a prerequisite for initiating the Karahnjukar project. Early 2002 Norsk Hydro decided to postpone its final decision on the project. Subsequently the Icelandic government decided to seek other investors. In september Alcoa and the government signed an agreement to take up talks to build a 295,000 ton smelter in Reydarfjordur run on electric power from the Karahnjukar plant.
According to a previous study conducted for the Iceland Nature Conservation Association the Karahnjukar plant would not be financially viable when valued based on market rates of interest and return on equity expected for a comparable project. As a state owned company Landsvirkjun does however enjoy full financial backing from the state of Iceland and is able to borrow at sovereign rates. The Sumitomo Mitsui Banking Corporation prepared an assessment of Landsvirkjun´s plans in September 2001 confirming that the project could support the cost of capital demanded by Landsvirkjun based on Landsvirkjun´s estimate of future power prices.
There are considerable differences between the current and earlier plans. The size of the power plant is different as well as the expected investment. The buyer profile is different which no doubt has an effect on interest rates and the construction timeline for the Karahnjukar plant is considerably shorter according to the current plans.
This report aims to compare the financial characteristics of the earlier plans for the Karahnjukar plant with the current plans. This includes an analysis of buyer risk profile, estimate of probable power price based on current and forecasted aluminium prices and the constraints provided by the general cost structure in the aluminium industry.
Read the report here or on the original site