Today around twenty protesters descended upon the Icelandic London Embassy in order to continue their protest against the series of major hydroelectric dam projects due to be constructed on Iceland's glacial rivers.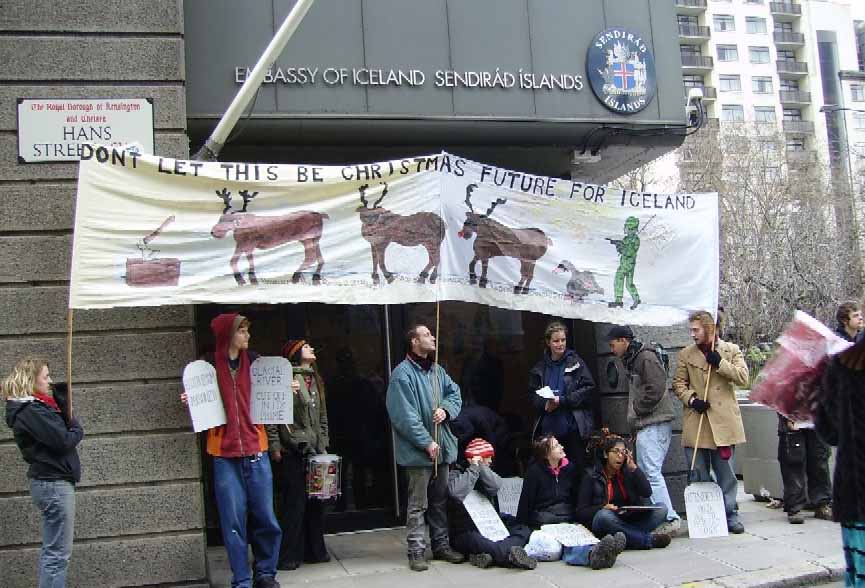 The power derived from these destructive dam projects is for the sole benefit of the multinational aluminium industry. Companies such as Alcan, Alcoa and Century are expanding their operations in Iceland to exploit these cheap power sources. In the long term Iceland's unique wilderness will be encroached upon from all directions by heavy industry in the form of colossal dam's power stations and Aluminium smelters at immense irreversible cost to the natural environment.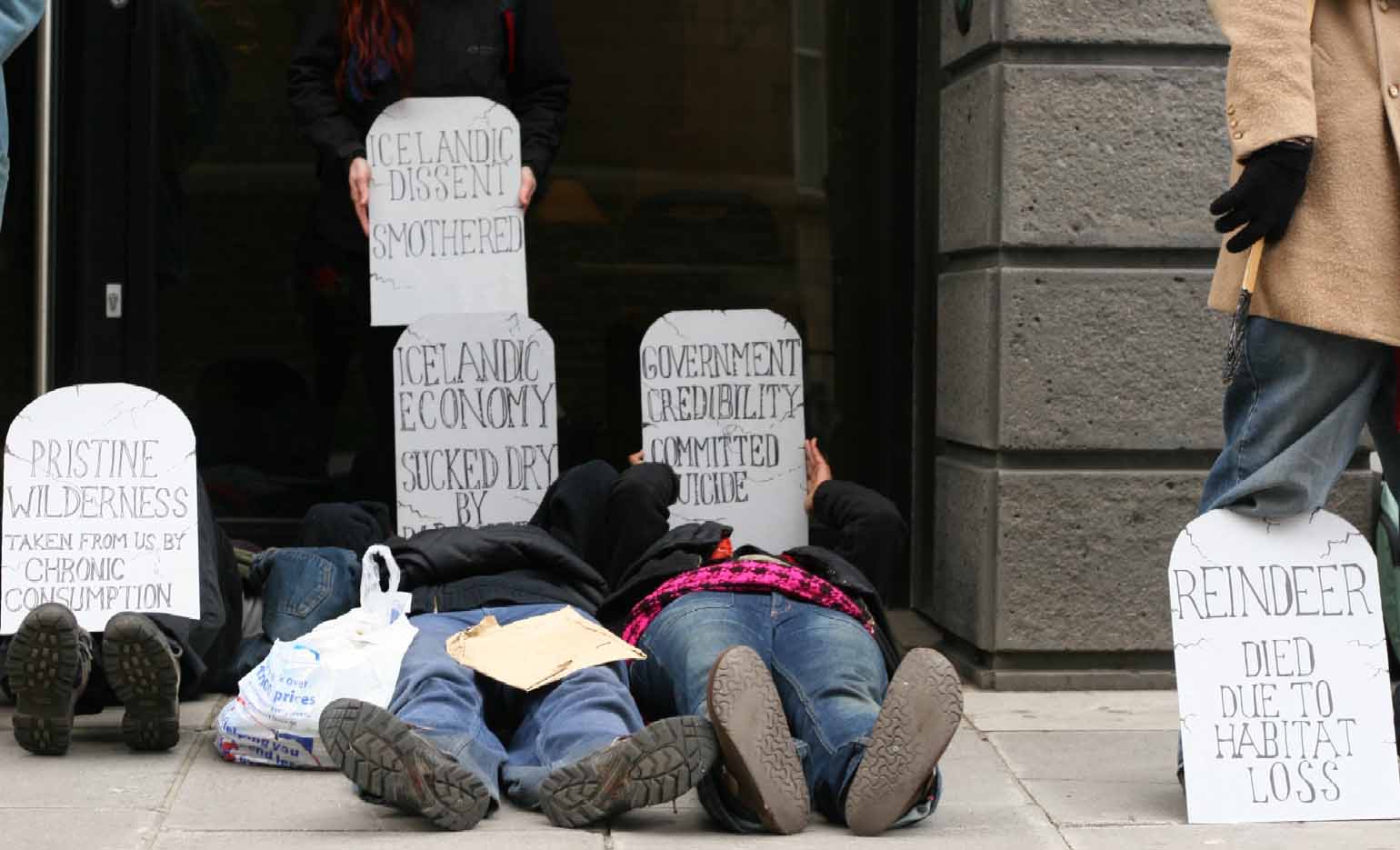 The protesters held mock tombstones mourning the demise of:
1. Reindeer: died due to habitat loss
2. Pink Footed Geese: died due to habitat loss
3. Highland Vegetation: choked by silt
4. Glacial River: cut off in its prime
5. Icelandic Dissent: smothered
6. Justice: systematically abused
7. Icelandic Economy: sucked dry by parasites
8. Ecotourism: poisoned
9. Government Credibility: committed suicide
10. Pristine Wilderness: died from chronic consumption
They also displayed a huge banner depicting cartoon reindeer being led to execution by an Alcoa militia.
One of the protestors, Alan Parker said:
"I think it's disgusting that multinational corporations are allowed and indeed invited to bargain over a priceless landscape. We came to highlight the fact that the Icelandic Government is just as much to blame for these atrocities as the companies involved in the destruction of this irreplaceable ecosystem."
Afterwards the protesters moved their demonstration to the "Pure Iceland "exhibition currently held at the Science Museum in London. This exhibition is presented by the Icelandic National Power Company, Landsvirkjun, who are producing the power for the aluminium multinationals and guaranteeing financial back up in the inevitable event of exceeding both budget and time limitations.
STOP KÁRAHNJÚKAR DAMS NOW!