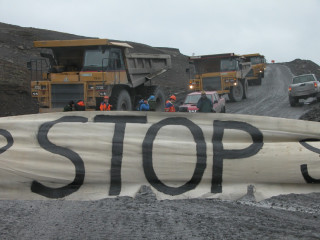 No matter the environmental and social cost, no matter the ever increasing protests from the Icelandic and international communities and the intensifying warnings fom the scientific sector, the Icelandic government is hellbent on going ahead with its plan to inundate the projected Hálslón reservoir at Kárahnjúkar between 15-30 September.
They must be stopped!
Wherever you are in the world it is likely that there will be a target for you to make your protest felt. Icelandic embassies, consulates or the companies involved in the project, ALCOA, Bechtel, Impregilo… See a list of the companies involved on "The Nature Killers" on our website.
TAKE ACTION AGAINST THE DESTRUCTION OF EUROPE'S LAST GREAT WILDERNESS!
ALCOA OUT OF ICELAND!