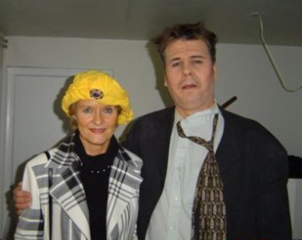 Árni Finnsson, chairman of the Iceland Nature Conservation Association, accuses former Minister of Industry and Commerce Valgerdur Sverrisdóttir of corruption, for failing to reveal details of a report showing that the area on which the Kárahnjúkavirkjun dam is being built has active faults in the earth. This was reported by all the main media this weekend and is reported by RÚV online today.
Geophysicist Grímur Björnsson recently revealed on television news programme Kastljós that a report he had prepared, criticizing the placement of the Kárahnjúkar dam, had been stamped as confidential by his superior at the time. Minister of Industry Sverrisdóttir had subsequently failed to reveal the details of the report to parliament, as she was obliged to do.
Sverrisdóttir rejects all accusations, claiming the current controversy is a last-ditch effort on behalf of the opposition to delay the flooding of the Hálsalón reservoir. The flooding of the reservoir, which is set to take place at the end of September, will submerge a large section of the Icelandic highlands.
Iceland Review