1/1/2007
Already beset by the devastating effects of a global warming caused by the heavy industrialisation of the planet, the glacial island of Greenland is now under an even more immediate industrial threat: this time by the aluminium industry. Norsk Hydro recently announced that it is considering plans to build a 300,000 tonne and 500 Megawatt primary aluminium smelter in Greenland, powered by the damming of a yet undisclosed part of the island.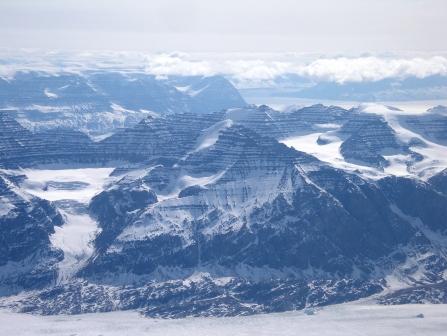 The corporation is working with Greenland Home Rule (the ruling government of Greenland) to write up a "pre-feasability" study that will be released in April 2007, which the almunium giant that mainly sources its Bauxite (aluminium ore) from the Amazon rainforest claims will take into full account "environmental issues."
In 2005 Norsk Hydro (aka Hydro) gained half of its $26billion income through its aluminium division, the other through its offshore oil and gas division, making it the world's third largest integrated aluminium corporation. The Norwegian state is the majority shareholder of the corporation.
As we have previously reported Norsk Hydro is reported to be developing plans to build a gigantic 600,000 tonne smelter within the next eight years in Iceland. Hydro's Communication Officer, Thomas Knutzen, announced that one of the reasons the corporation is so interested in Iceland is because of its strategic location between America and Europe, something Greenland shares the same ominous fate with. Something they might not be so keen to shout too loudly is that both islands are ruled by easily corruptible governments with no regard for their small citizenship and ecosystem, who will easily hand over the planets greatest assets as if they were nothing but rubble.
At Saving Iceland we are extremely interested in working together with groups or individuals who oppose this destruction of Greenland, or any other part of the world being destroyed by the aluminium industry. Please contact us on savingiceland@riseup.net
Links: