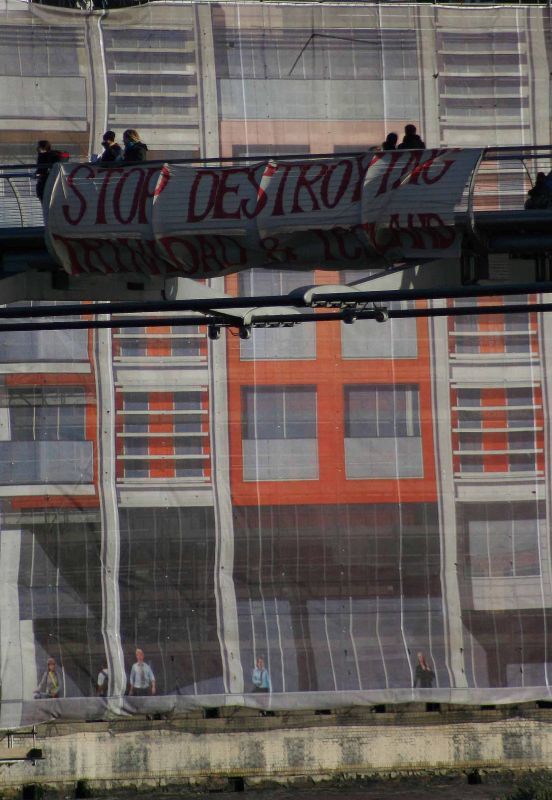 Millennium Bridge
On New Years Day, campaigners from Saving Iceland climbed St.Pauls Cathedral and the Tate Modern in London as part of our campaign to challenge the destruction of the Icelandic hihghlands, Europe's last remaining great wildernesses, and the destruction of communities in Trinidad, both at the hands of the aluminium industry and in particular ALCOA, ALCAN and Century Aluminum.

The Icelandic government is sacrificing Iceland's glacial rivers and geothermal resources in order to power aluminium smelting factories. This will destroy much of Iceland's greatest natural treasures and pollute its air, waters and land. This will also affect the health of local communities, the country´s tourism and the fishing industries. The Trinidadian government is selling its vast reserves of natural gas to create aluminium smelters that many fear will undermine the livelihoods of entire communities who are dependant upon fishing.
The action is part of an ongoing international campaign in support of local resistance against heavy industry in both Iceland and Trinidad.
Saving Iceland has been involved in the organisation of two protest camps held in Iceland and numerous solidarity actions staged across the globe. We are currently coordinating the third protest camp in Iceland, commencing on 6th July 2007.