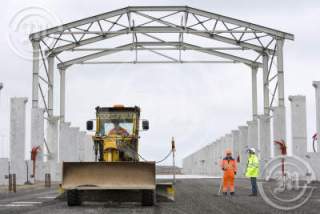 On Tuesday June 16th, Svandís Svavarsdóttir, Iceland's new minister of environment, said in parliament that the needed 625 MW of energy needed for Century's (Norðurál) aluminium smelter in Helguvík, does not exist.
"I could hold long speeches about it, that 625 MW for 365 thousand ton aluminium smelter, does not exist in this area. At the same time we are trying to discuss with people who knock on our doors, people who want green jobs and green build-up and we cannot promise them energy because the energy is mostly narrowed to aluminium production. Unfortunately. It is very serious case", said Svandís.
This is not for the first time when an environmentalist claims that enough energy for the planned Helguvík smelter cannot be found in the Reykjanes peninsula. Ómar Ragnarsson, a well known and respected environmentalist, has stated that 8 power plants are needed for the smelter and only 5 or 6 of them can be located on Reykjnes. The other ones would most likely be on the mountain Bitra (close to Hellisheiði) and in the Þjórsá River. Still, the geothermal power plants in Reykjanes are likely to dry up the area, because of this vast amount of energy produced.
Century's smelter in Helguvík is still under construction but according to Century's press releases during this year, it is unlikely that the company will bring more finance in to the project. Aluminium price is very low and stocks of aluminium are piling up. The director of the aluminium company Norsk Hydro, recently raised his worries that this was only the beginning of what he called the "aluminium" crisis.
Century and the Icelandic government recently signed a contract concerning the state's financial support to the building and the running of the smelter.