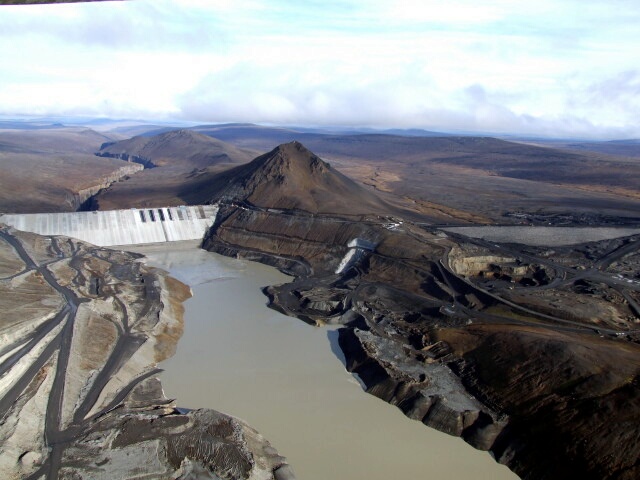 Since 2002, when work began on constructing the Kárahnjúkar dam, which today provides electricity to Alcoa's aluminum smelter in Reyðarfjörður, until end of the year 2009, 1700 work related injuries have been reported in relation to the dam's construction. 120 of those injured are still disabled from work, ten of them having irrecoverable injuries – and four workers have died as results of their accidents.
When put into context with work related accidents in the rest of Iceland during that same eight year period, it becomes crystal clear that Kárahnjúkar was by far the single most dangerous workplace in the country. The 120 workers still disabled from work ammount to over 70% of all work related disabilities registered in the period, with eight times as many disabilities spawned from Kárahnjúkar than the rest of the country combined. The four who died as results of their accidents count 15% of all work related deaths in the country for those eight years, but they were 26 in all.
86% of those injured in Kárahnjúkar were employed by the construction company Impregilo, but they are known for being seriously lacking in worker security wherever they work around the globe. As an example of how safety issues were handled, Impregilo workers in Kárahnjúkar were forbidden from holding fire exercises, as it would waste valuable work-hours.
According to Kristinn Tómasson, senior physician at the Occupational Safety and Health Authority, the injury rate at Kárahnjúkar was exceptionally high and doesn't stand comparison to any other projects in Iceland, the main reason being that safety issues were lacking in all regards and a proper risk assessment had never been fully completed.