Oct 11 2009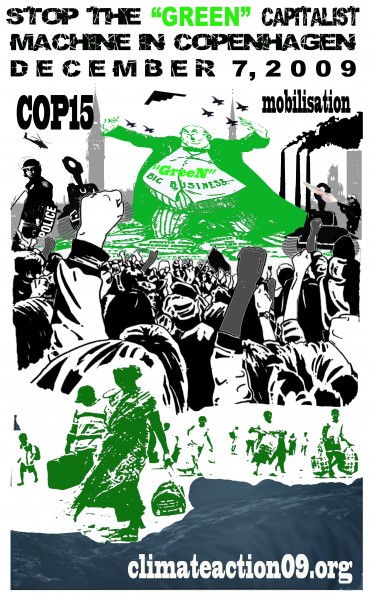 Our climate is not their business! – A lecture and open discussion Monday October 12th in room 102, Lögberg, the University of Iceland, at 16:00.
Öskra! – The movement of revolutionary students, presents the COP-15 climate summit in Copenhegen and wants no false solutions based on economical growth at the expence of people and the environment.
From the 7th to 18th of December 2009, the largest 'climate summit' ever to be held will take place in Copenhagen, Denmark. This summit has been billed as our 'last, best hope' to do something about climate change. But the UN talks will not solve the climate crisis: emissions continue to rise at ever faster rates, while carbon trading allows climate criminals to pollute and profit. It is time to say enough! No more business as usual, no more false solutions!