Apr 04 2011
1 Comment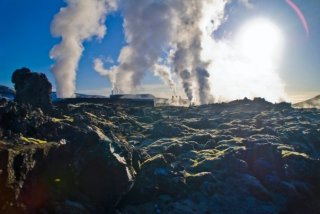 Recently it was revealed that ten billionaires from Canada and the US are seeking Icelandic citizenship to ease their access to invest in geothermal and hydro energy in Iceland. These two news articles were published on the Reykjavík Grapevine website (1 and 2).
Wealthy Individuals Seeking To Buy Icelandic Citizenship
Ten people promising to invest millions in Iceland's renewable energy field have applied for citizenship directly with parliament. The reaction from within parliament has been one of both bewilderment and suspicion.
The ten individuals are apparently from outside the Schengen area. By Icelandic law, this would normally mean they would need to live here, work, not leave the country for more than six months at a time and remain a resident of Iceland for seven years before they could even qualify for citizenship. However, Iceland has made exceptions in the past for those applying directly to parliament – most notably with certain athletes and chess player Bobby Fischer. Read More