Sep 29 2008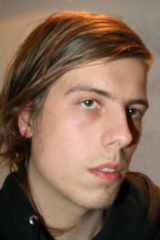 By Snorri Páll Jónsson Úlfhildarson, orignally published in Morgunblaðið
"Do you know that your wheelchair is made out of aluminium?" said a police officer to one of those who stopped work in Helguvík this summer. Thereby he swamped all the arguments of the opposition to aluminium for good, didn't he? Shortly after the publication of Jakob Björnsson's (former director of energy affairs) article about the singer Björk Guðmundsdóttir and her usage of aluminium, the editors of Morgunblaðið got ready and wrote an editorial where it says that the opposers of aluminium are probably not self-consistent most of the time. Most of them use aluminium everyday and even Saving Iceland cooks in aluminium pots and uses aluminium polse to hold up their tents. "Hypocrisy" said Morgunblaðið.
This critique is far from being new. It has systematically been used against those who object to the further build-up of heavy industry here in Iceland, the destruction of Iceland's nature for energy production, the destruction of ecosystems worldwide because of bauxite mining, and energy realization to a company that prides itself of its collaboration with the U.S. millitary. In addition to when aluminium opposers are all said to be wanting to move the Icelandic society back to the turf huts and build the country's economy on picking mountain grass, this has been the main criticism.
No matter how many times it has been pointed out that at least 30% of all produced aluminium is used for the arms industry; no matter how many times it has been pointed out how much aluminium ends as a land-filling after having functions as single use drinking facilities; no matter that the context between low energy prices and the fact how easy it is for us to produce aluminium, use it once, throw it away and produce more – still we are being told that we are not self-consistent.