May 21 2010
1 Comment
The following report from Haukur Már Helgason: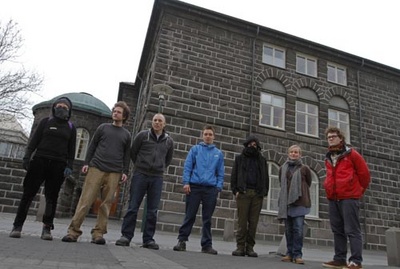 Mirroring France's Tarnac 9, nine people have been charged in Reykjavík for 'attacking parliament' in December 2008, when they entered public benches, unarmed and without any violent intent or effort, to shout at congressmen: 'Get the fxxx out! This building does not serve its purpose any more!' Which was, in all respects, true. 40 days later public protest outed the government.
As they are now tried in court for this violation of section 100 of the penal code, 600 people who participated in the January 2009 protest have signed a petition demonstrating their support by demanding that if the trial is not cancelled, they will be charged for the same offense, since that demonstration was only a more effective attempt to 'attack parliament' if that interpretation of events holds.