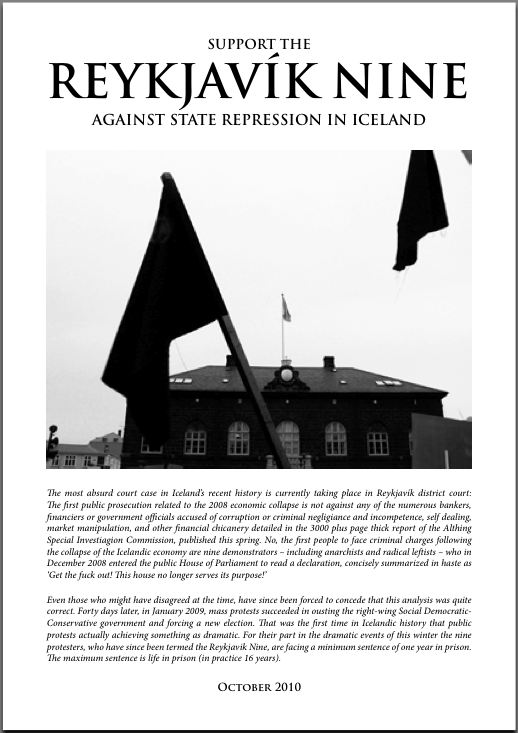 Supporters of the Reykjavík Nine have prepared a brochure in solidarity and support of the RVK-9, as the nine are often referred to.
The nine currently stand trial, accused of having attacked the parliament of Iceland on the 8th of December 2008 and threatened the independence of the parliament.
Read more about the case and the context around it in the brochure, which can be downloaded in PDF format here, or by clicking on the picture above.
Please mail, print and distribute as widely as possible.
Click here to visit the support site for the Reykjavík Nine.