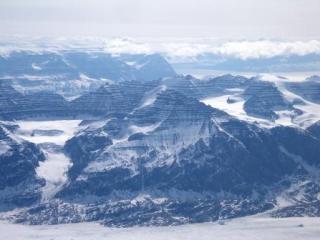 Below is a press release sent to the media in Greenland jointly by two organizations: "Against Aluminium Smelter in Greenland" and "Avataq" (environmental organization).
Who is in power? Naalakkersuisut or Alcoa?
Last week's meeting between members of the Greenland Government (Naalakkersuisut) and Alcoa clearly shows the power relationship between the industry giant and our nation, that has characterized the project's development from the beginning, Alcoa dictates and Naalakkersuisut obey across the population.
This form of government is undemocratic and demeaning to our people who are still recovering from 250 years of colonial rule.
Alcoa has made it clear to Naalakkersuisut that a condition to continue the aluminum project in Maniitsoq is the issue of cheap foreign labor will be resolved immediately.
In two large departments of the government, business department and the EPA recent years lawmaking has been highly in favor of the industry giants who get their wishes fulfilled as they want it, even an entire company Greenland Development (GD) has been set up with seven employees working to get Alcoa established in the country.
While the majority of the public institutions increasingly are subjects to cutdowns, E.G. by halts in hirings, GD has just hired a new employee to provide more public information, hence the company has now three people working media issues. Conversely, EPA lacks four employees to provide an adequate assessment of environmental impacts of aluminum project.
Having a public information led by GD with overt interests in having the aluminum industry established in the country that is based on studies funded by the same company, while agencies to scrutinize other consequences get cut in appropriations, is extremely worrying for the country's democracy and integrity.
Who do Naalakkersuisut work for? Alcoa or the people of Greenland?
It is now up to Naalakkersuisut whether to follow their own principle of involving the public, including the labor union (SIK) and other organizations, or whether they will continue to be dictated by Alcoa and other industry giants.
Time will tell what the next requirement from Alcoa will be. Lower wages during the operation? Lower environmental or safety standards? What will be the next …
On behalf of Against Aluminium Smelter in Greenland,
Bjarne Lyberth, Chairman,
On behalf of Avataq,
Mikkel Myrup, Chairman,