Jökulsá á Fjöllum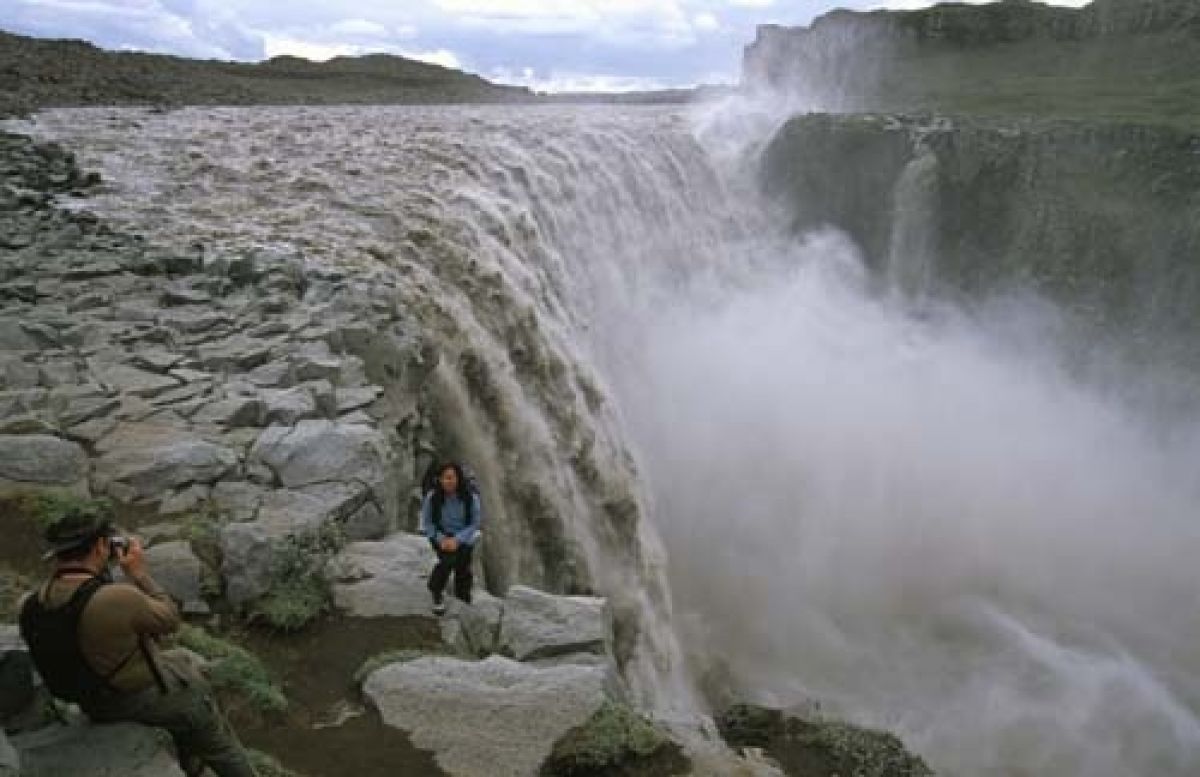 Dettifoss
Updated August 2008 – The master plan for energy production in Iceland proposes to create a 72 km2 reservoir in Jökulsá á Fjöllum in the Eastern Highlands. This dam, Arnardalsvirkjun, would produce 570 MW, enough to power a 350.000 kt aluminium smelter. Damming Jökulsá á Fjöllum is also an option to provide energy to Alcoa's planned Bakki smelter near Husavík, when geothermal energy does not provide enough power and when Alcoa expands the smelter beyond the initial 250.000 kt as the corporation intends to.
Areas of Jökulsá á Fjöllum are protected, but this does not offer much guarantees, as previously protected areas have become project areas before. Siv Fridleifsdottir, the infamous ex-Minister of the Environment who overturned the verdict of the National Planning Agency on the Karahnjukar project, once uttered these words of wisdom: "Just because something is protected doesn't mean it will be protected forever."
In October 2007, there appeared reports of another threat to the river. An eruption in Upptyppingar due to pressure changes from the Karahnjukar dam Halslon reservoir would probably disrupt the flow of Jökulsá á Fjöllum. Upptyppingar volcano lies on the bank of Jökulsá á Fjöllum. Einarsson said that the first effects of the eruption would be that the river would evaporate from the heat of the lava. Running lava would block the course of the river so that when the river would materialize again it would collect in a lake that would then overflow with unknown consequences.