Jan 24 2006
1 Comment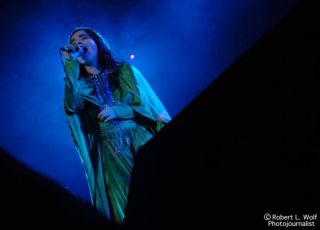 The Stop the Dams mega concert, featuring a once in a lifetime collection of artists, was a huge success. At the concert the dates to the next protest camp at the Kárahnjúkar project were announced, 21st July. Hundreds if not thousands of Icelanders are expected to attend. The destruction will be stopped!
Almost 6,000 people partied in protest against the devastation of Iceland's wildernesses on January the 7th.
The lineup included KK, Björk and Zeena, Múm, Sigur Rós, Magga Stína, Rass and Dr. Spock, Damien Rice, Mugison, Lisa Hannigan, Hjálmar, Ghostigital, Damon Albarn (from Blur), Ham, and Egó. Performance artists and film-makers were also among the nearly two hundred artists that contributed to the event.
In an interview with the British newspaper The Guardian (13 Feb '06), Björk had this to say about politics and the dam: Read More