Hengill
Updated August 2008 – Hengill is an active volcano in southwest Iceland close to Hveragerði and Reykjavik. The mountain and the systems of valleys around it host numerous geothermal fields and some of the most beautiful hiking spots close to the capital. In Icelandic this area is often referred to as "Hengilssvæðið". Reykjavik Energy (Orkuveita Reykjavikur) have already heavily vandalized parts of the area in order to provide geothermal energy (Hellisheidi power plant) for an enlargement of the Century Aluminum smelter at Grundartangi, Hvalfjordur. The construction of this expansion is ongoing (link to photo gallery of the impacts) and Saving Iceland held it's fourth direct action camp there in the summer of 2008.
Another power plant is planned in the south of the Hengill area (Bitruvirkjun, 135 MW, and Hverahlíðarvirkjun, 90 MW). These have for now been cancelled because of the severe environmental impact, and the town of Hveragerði has opposed the construction. Originally these plants would have been built for the RT-Alcan expansion at Straumsvik, but this expansion has been stopped for now by a local referendum. However, the new local government in Reykjavik led by the right-wing Independence Party insists on these power plants being reconsidered.
Since the Hellisheidi plant was commissioned metal objects in the capital have been turning black because of the sulphur pollution. Scientists have calculated that if the additional geothermal power plants in the Hengill region will be completed the resulting pollution will amount to that of a large aluminium smelter.
The photographs from the Hengill region below are from Hengill.nu, an Icelandic website devoted to save the area from Reykjavik Energy and heavy industry: The Future of the Hengill Area – Do We Want a Hiking Paradise or an Industrial Zone?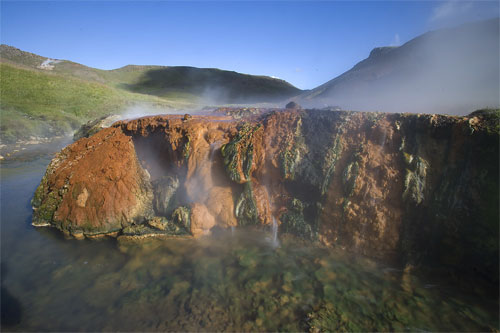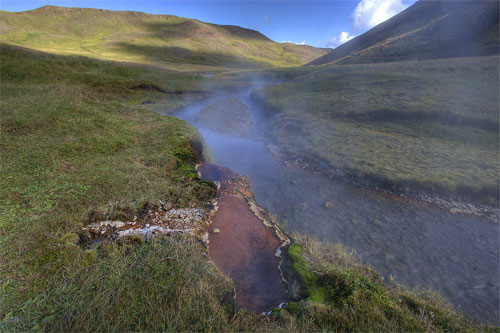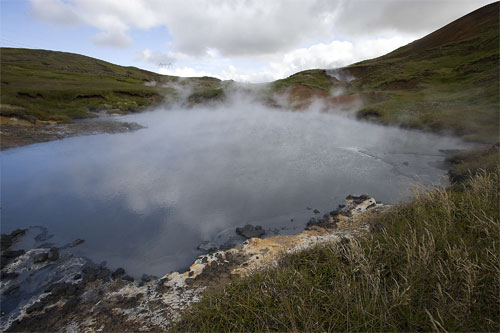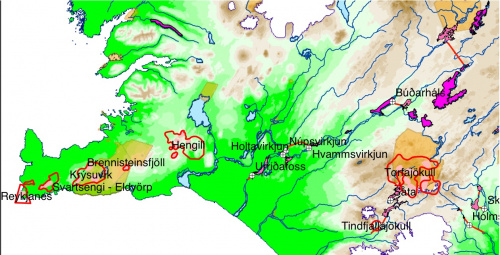 2 Responses to "Hengill"