Sep 07 2007

Glacial rivers are not only the lifeblood of Iceland, but also of the whole planet.
River water contains sediment in suspension and various substances in solution; glacial rivers, especially, carry a large amount of sediment which increases as the atmosphere grows warmer.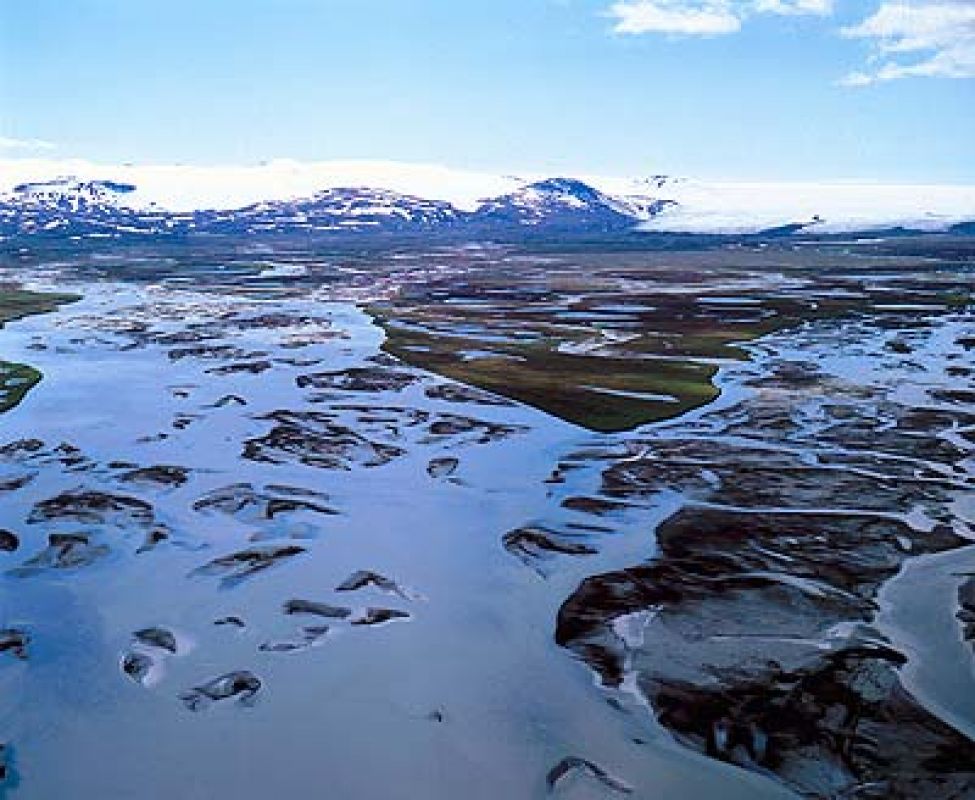 Glacial rivers carry the sediment out to sea, where it takes on a new and important role in binding the greenhouse gas carbon dioxide (CO2) with calcium (Ca) and converting it into calcite and other carbonate minerals, immensely important in the ocean ecosystems of the world. Thus glacial rivers reduce pollution on Earth. This effect is greatest in recently formed volcanic territory such as Iceland, and the binding effect increases with rising atmospheric temperature.
Glacial rivers bind this gas which, along with some other gases, causes global warming and threatens the future of life of Earth.
When a glacial river is harnessed to generate electricity, this important function, and the binding of the greenhouse gas CO2, is diminished. What they generate is not GREEN ENERGY, as the advocates of hydro-power plants and heavy industry maintain, but BLACK ENERGY.
Dams and reservoirs hinder the function of glacial sediment in the oceans, and hence hydro-electric power plants that harness glacial rivers are far more harmful than has hitherto been believed. Read More