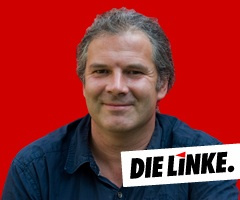 "I'm glad that the women, who were used physically and emotionally by British undercover police, have decided to initiate a legal action against police. Thereby, the operations of these police officers lands once again on the German parliamentary agenda," commented the German MP Andrej Hunko, regarding reports in the Guardian daily newspaper.
Eight women have filed legal action against the Metropolitan Police. Five officers have been named that have infiltrated leftist movements since the 1980's, and used deceit to create sexual relationships with these women. Among them is the former undercover officer Mark Kennedy, who worked for the German police in the states of Mecklenburg-Vorpommern und Baden-Wuerttemberg. The open statement of these women contradicts the claims of Kennedy, that he only had sexual relationships with two women.
Andrej Hunko further stated:
"The courageous step of these eight women must also have consequences in Germany.
According to media reports, Kennedy was operating in 22 countries. It follows then, that Kennedy likely also used such illegal tactics in these countries. In my opinion, the Kennedy operations went against the European Convention on Human Rights, Article 8, which protects the rights for private and family life, including the right to form relationships without unjustified interference by the state. Read More